Driving through Iowa the other day, I saw a sign. It said: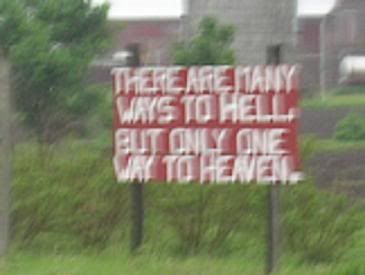 I didn't agree with this statement, it seemed a bit arrogant. But I figured they meant well, so I let it go. Then they asked a question: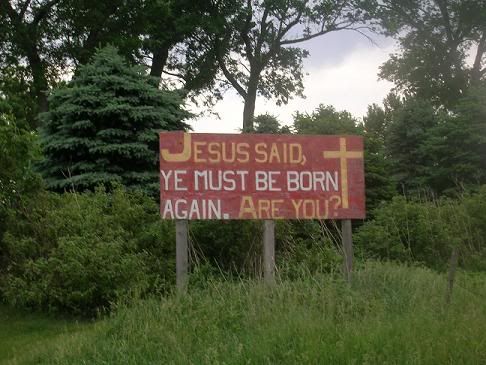 I feel like I am, but not in the way these people meant I'm sure. What exactly was the point of all this? Surely they were joking right? I mean, can anyone take this seriously:




Welcome to the Bible Belt y'all.